| | |
| --- | --- |
| | |
| | |

This memorial website was created in the memory of our son, Conner Watkins who was born in Georgia on March 30, 2000 and passed away on March 13, 2004 at the age of 3 years and 11 1/2 months. Conner had Sandhoff Disease which is a rare genetic disorder. It is a deficiency of the enzyme Hex A and B, and at this time there is no cure. The disease is a rapid one and death usually occurs by age 3. The children go from happy, healthy babies to severly disabled in a matter of months. They lose all muscle tone, and will not even be able to hold up their own heads anymore, after the disease sets in. They develop seizures and other problems associated with the gradual decline in the brain function. Our son, lost his battle - but will never be forgotten.........because he is and always will be our....












Conner was born on March 30th, 2000. He was a healthy baby and we were so thrilled to finally have our first born in our arms. Conner developed normally as a baby and was always smiling and laughing, we had no idea what was to come. At age 9 months we noticed that his legs were always stiff, and that he couldnt get anywhere when he attempted to crawl so we asked the dr about it. He said not to worry, children develop at different paces and he will be fine. The next 3 months, we began to worry even more as everyone commented on how tired he always looked and why he would fall over when he was sitting on the floor. We were about to have our second child, and just prayed that there was nothing indeed wrong. On March 27th, 2001 we became parents for the second time to a beautiful little girl. We took the kids in for Conners 1 year check up and Cailee's 2 week. The doctor then took one look at Conner and told us that he was very concerned about how lethargic he was and why he was not progressing like he should. These were the exact things that we had asked about before and he told us not to worry. He told us that we needed to see a neurologist and do so right away. The next week we were seen by the new dr and he then said that Conner must have cerebral palsy. We said how could this be? He said it must of happened during delivery, but with therapy he should progress in time. We then started therapy - both occupational and physical. He seemed to be doing well for the first few months. He was starting to sit for longer periods of time, and with his new Afo braces for his feet he could stand with our help. He would when prompted too move his feet, like he was trying to walk, and we were pleased with his progress. The therapists were as well. Conner was baby talking and able to say momma, dadda, Hi, uh oh, and babba. They wanted us to start speech therapy to help him more, so we did. At around 15 months we started seeing a new neurologist. This doctor was not comfortable with the diagnosis of CP and wanted to run some more tested on him, just to be sure. We begun a series of tests that we thought would never end. Every one of them coming back fine, and our nerves started an endless roller coaster. Conner was still what we thought doing fine, though he seemed to tire quicker then he had months earlier - we thought he was just working that hard. He was eating good through these months, and was able to eat regular baby stage 3 foods along with eggs, grilled cheese, oatmeal, crackers, cookies, and many other odds and ends. At 17 months the neurologist wanted us to see an eye doctor to check Conners sight. This doctor visit was one we will never forget. We went in and the man briefly looked at Conners eyes and walked out, when quickly returning he asked us who gave us the diagnosis of CP. We told him, but added that our new Dr wasnt sure of it. He told us, no I'm sorry but I know thats not whats wrong. We got very concerned and asked why? He told us that he found cherry red spots in that back of his eyes and that meant that he had one of 5 different storage disease. We had no idea what that meant, and he wouldnt talk to us further about what it did mean. He told us that he would talk to our dr and discuss what to do next. We were in a panic and so worried about what this could mean, so we went home and looked up storage diseases on the computer. Every one of them said fatal, and terminal. This cant be we thought to ourselves. That man had to be wrong, and we were sure of it! So no sooner were we absorbing what we just read that we got a phone call from his dr saying that we needed to have blood taken right away. We asked him if this is infact what could be wrong with our little boy, he told us that we shouldnt jump ahead just yet - how can we not we said, he told us to wait and see what happens with the blood work. Well the next day was September 11th, we were at therapy and had an appointment at the hospital for the dreaded blood work to be done. We went ahead and went anyways to the hospital after therapy even though it seemed dangerous due to what was going on at the twin towers. Things at home after the testing were as normal, because we convinced ourselves that the tests were going to come back normal and we would all be okay. We took a trip to Maryland in November and the day before we were heading home, I called to check the messages at home. There was a message from the dr saying he needed to see us in his office right away. We knew right then and there that the news we were going to get was not going to be good. We got home and went into the office that day, ofcourse our appointment was after hours. We walked in, he sat us down and said I hate to have to tell any parents something like this. I stood up and said please dont give me a line of how sorry you are, just please tell me what is wrong with him. He said " Well Conner has Sandhoff disease and its normally fatal by age 3" I could not believe what I just heard! My son was terminally ill, and was 18 months old and was going to die by age 3. I said please tell me theres something you can do for him. He said NO there is nothing, we dont have a cure for any of the diseases like this. We walked out of that office in complete shock. Our son was dying, our baby girl was 6 months old and our lives were now changed forever. Conner stayed healthy and happy, even though he was diagnosed with this terrible illness. At age 2, Conner started having seizures. They were the stop breathing type. It was terrible and meds were started along with at home pulse ox monitoring. After the seizures started we really noticed a decline in him. Slowly our baby was slipping away from us and there was nothing we could do. We did as many things as a family that we could during this year because we knew that time was not of the essence. From age 2 to 3 was so hard. Our child went form laughing and smiling all the time, to just laying around and staring off into the heavens. He was always tired and stopped responding to us. He started having trouble eating towards the end of the year and we started using thick it to make it easier for him to swallow. We continued therapy and raised the dosages of that natural meds we had been giving him. We didnt know how much time we had left with our sweet boy as his third birthday quickly was approaching.

Please see the timeline page for weekly updates that were written in his last year of life.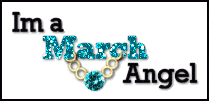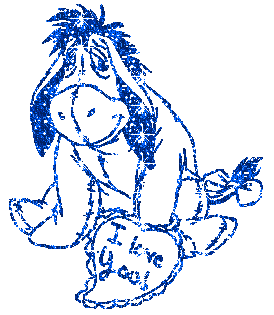 Your candle is lit for your memory to live on,
you may have left our arms... but
you will never leave our hearts.